Did you know that we make products for a number of other gin brands and companies all across Australia? 
Having your own gin is a popular choice providing great brand awareness for your company and also becomes a conversation starter wherever it is on display.
It takes several months to turn your ideas into a custom made Gin. If you like the sound of it, now is the time to get talking to us!
For more information email info@thecanberradistillery.com.au
SLOW COOKED BEEF WITH ORANGE
We can't deny it any longer, winter is coming! Time for slow cooked meals that fill the house with warming aromas, like this beef stew. It's marinated in our Sloe Gin with hints of bitter orange, balancing out the sweetness. Serve with mash and veg to warm up the coldest night.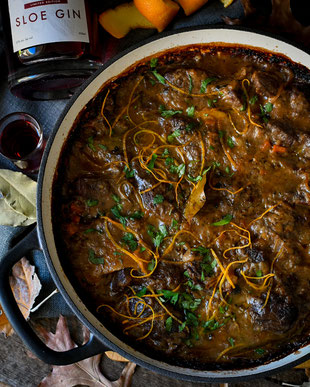 INGREDIENTS
---
1kg beef, cut into roughly 5cm pieces. (Choose a slow cooking cut such as rump, gravy beef or shin bones)
100ml The Canberra Distillery Sloe Gin
Zest and juice of one orange, reserving one slice of orange peel
1/2 teaspoon peppercorns
1 teaspoon Dijon mustard
1/2 cup corn flour
1 teaspoon dried thyme
1 teaspoon salt
100ml olive oil
1 brown onion, finely diced
1 carrot, finely diced
2 sticks of celery, finely chopped
1 garlic clove, finely chopped
1 litre beef stock
2 bay leaves
Additional salt and pepper to taste

METHOD
---
Place the beef into a large bowl or glass container with a lid. Pour over the Sloe Gin, orange zest and juice, Dijon mustard and pepper. Cover and allow to marinate in the fridge for a few hours or, ideally, overnight.
Preheat oven to 160 degrees.
Remove beef from the fridge and dredge each piece in a mixture of flour, thyme and salt. Shake each piece to remove excess flour. Reserve the remaining marinade. 
Heat some of the oil in a heavy based pan, suitable for going in the oven. Brown the beef in batches, removing each batch with a slotted spoon and adding a splash more oil if required.
Once all the beef has been browned, add another splash of oil and begin sautéing the onion. After five minutes add the carrots, celery and garlic. Cook stirring regularly for an additional five minutes. Do not let the garlic burn. 
Add the beef back to the pan along with the reserved marinade, beef stock and remaining orange peel.
Stir gently to combine and cover with a lid before placing in the oven.
Cook for three hours, stirring occasionally. If sauce is too thin after this time, remove lid and allow to cook for a little longer until some of the liquid has evaporated. If it's too thick, add 1/3 cup warm water and stir, returning to the oven for a further few minutes.
Serve with mashed potato and steamed vegetables.
Tag us in your recipe photos @thecanberradistillery.
WHISKY AND RUM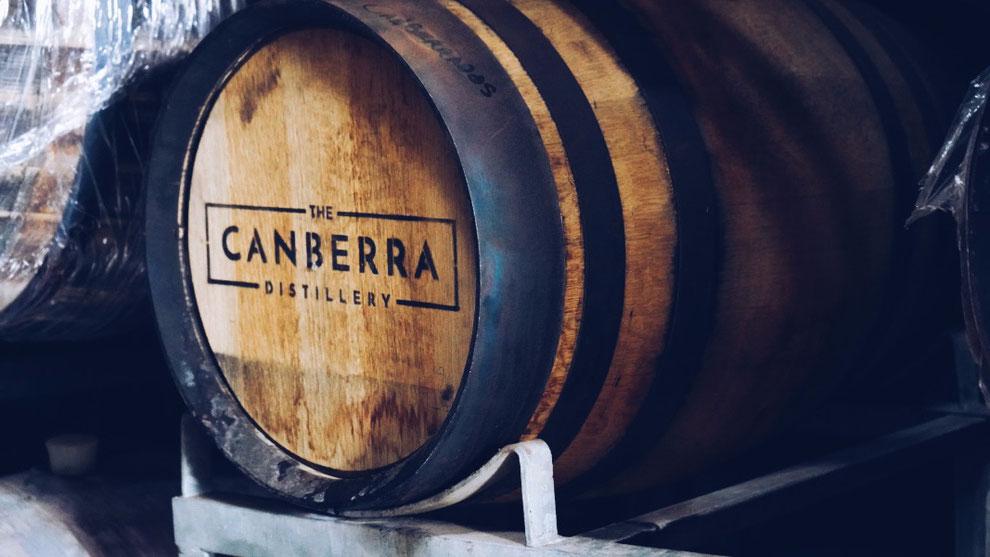 When you're in the business of distilling, it's only a matter of time before your mind wanders toward the brown spirits. But with whisky and rum requiring at least two years maturation time, it's a long road before you can start shouting your mates. As we watch the barrels age, there's an element of drawn-out suspense while we wait to taste what we've created.
What makes a whisky or rum unique is the fusion of each element: the water, the raw ingredients, the landscape, the barrel (some wine, some sherry) and, of course, the humans behind the still. It's a process that requires patience but also the resolve to know that after all that careful input, nothing is guaranteed.
We can all breathe a little sigh of relief six years in as we're almost ready to present you with our premiere batch of rum and whiskey. Laborious barrel-watching and finessing paid off with some very pleasing flavours, indeed. One of our rums, in particular, has been ageing in a wooden barrel for most of this time and we are confident when we say, you're going to love it. 
Keep an eye on our social media for hints as to when we will finally make the call and bottle our precious babies. Just be grateful that your suspense will only last a fraction of what we went through...
WHERE TO FIND TCD IN JUNE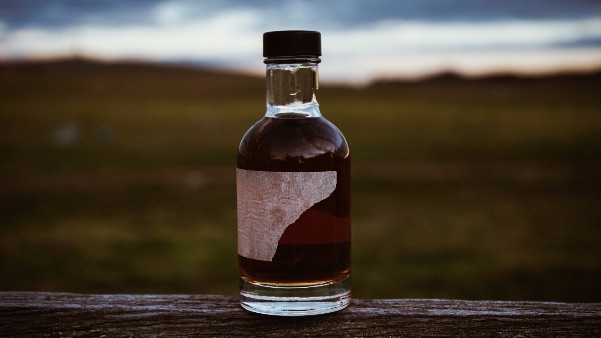 Haig Park Markets
Sunday 13 June, 9am-2pm

Sunday 20 June, 9am-2pm
Pialligo PLOT Markets
Hartley Hall Markets
Handmade Markets
Friday 25 June,12pm - 7pm

Saturday 26 June, 9am - 4pm

Sunday 27 June, 9am - 4pm
DISTILLERY OPENING HOURS