COME VISIT US
Our vision for the space is very quickly coming into being. We're painting the walls, laying new floors and moving a lot of barrels - an unavoidable task for a distiller. A highlight has certainly been unpacking our two new stills - though we're big believers in naming our equipment and these two still remain nameless. (Ideas welcome!)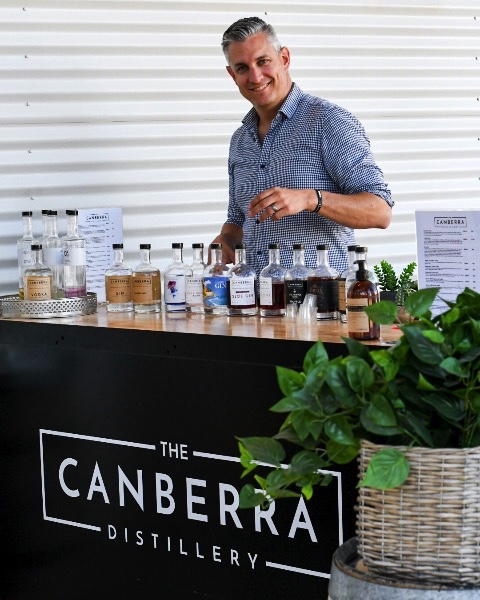 It's a work in progress and while we have dreams of a purpose-built distillery down the track, for now we're feeling quite excited about our new digs. 
We're also pleased to announce that we now have all the necessary approvals to start the distilling process right here in the new location and finally have room for our fermenters all under one roof.
So, if you're curious to see what's happening, planning an event or you have some out-of-town visitors to entertain, come see us at 70 Dacre St in Mitchell, ACT.
DISTILLERY OPENING HOURS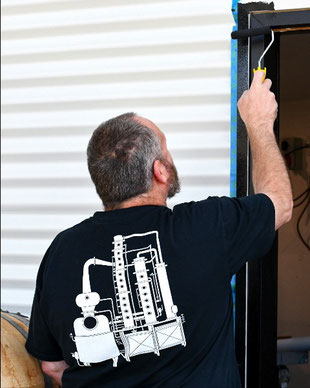 Come visit us at 70 DACRE ST in MITCHELL 
OPEN MON - FRI 8:30AM TO 3:00PM
SAT 10:00am to 2:00pm
Other times by appointment.
Talk to us about hosting your next event.
THE JUGGLE
A cocktail recipe for mums who are always doing a million things. 
Pairing the tart and fragrant blood orange with mellow honey, creates smooth warmth made fresh and zesty with bursts of pomegranate and orange juice. Prosecco finishes off the experience by adding sparkle - just watch the pomegranate dance in the bubbles.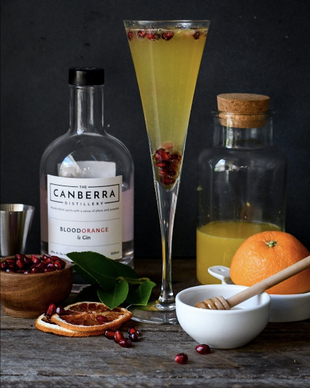 Tag us in your cocktail photos @thecanberradistillery
---
1 part TCD Blood Orange Gin
2 parts orange juice
1 teaspoon honey
1 teaspoon pomegranate arils
Prosecco to top
---
Place the pomegranate arils into the bottom of the champagne flute.
Add honey.
Add Gin then orange juice.
Top with Prosecco.
---
YOUR MUM LOVES GIN
Extensive research pouring Gin for over five years has shown us, without a doubt, that a LOT of your Mums really LOVE GIN. Grandmas too. In fact, we feel so confident that we know what your mum wants, that we've put together an adorable tasting pack. 
Four gins, one cute box, under fifty dollars.
Our four pack of 50ml bottles contains Summer Gin, French Earl Grey Gin and Blood Orange Gin - with a cheeky (sparkly!) Musk Vodka thrown in for fun.
Order now to ensure delivery by Mother's Day... with enough time to wrap it.
WHERE TO FIND TCD IN MAY
Hartley Hall Market
Haig Park Markets
Sunday 9 May, 8am-2pm
Sunday 23 May, 8am-2pm
Canberra Centre
Bar Night, Friday 14 May, 5pm-8pm
Tasting, Saturday 15 May, 10am - 4pm
Workshop, Saturday 15 May, 2pm-3pm (bookings only)
Tasting, Sunday 16 May, 10am - 4pm
Workshop, Sunday 16 May, 2pm-3pm (bookings only)
Pialligo PLOT Markets